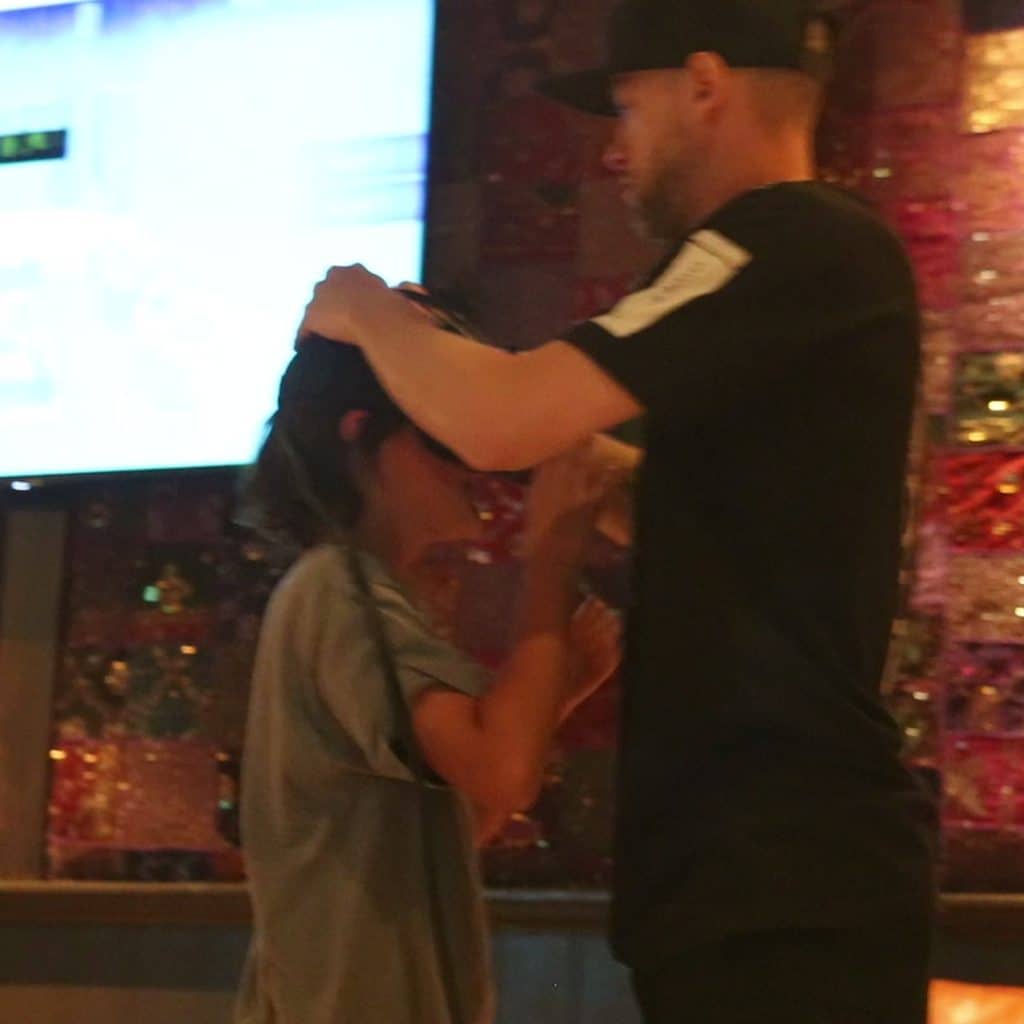 Trade show booth games are an excellent way to attract attention to your trade show booth design. Let us create a HYPERTAG Virtual Realty COMPETITION as your next trade show booth activation. Participants compete for trophies and prizes based on the promotion of your choice. You can give away gifts or prizes to the top player hourly or at the end of the day.
Laser tag and Paintball have been virtually reborn as HyperTag™ — the world's first Virtual Reality(VR) eSports attraction from the developers at TheGRID. Hypertag™ transports players from a 10′ by 10′ space into an infinite virtual arena where they compete in a multiplayer free for all duck and cover competition.
Our system delivers the excitement of a 5,000 square foot virtual playfield, while only occupying a 10' x 20' real world floor space (minimum). With practically zero training, your guests can compete in a futuristic virtual survival game and become a seasoned gladiator in minutes!
All of our rentals include at least one "HyperTag Trainer" for your event! This ensures a successful and memorable occasion. Rates vary depending on the type of package you need. Please email or phone us describing the event, location, and number of people you will be hosting.
Standard package includes the following: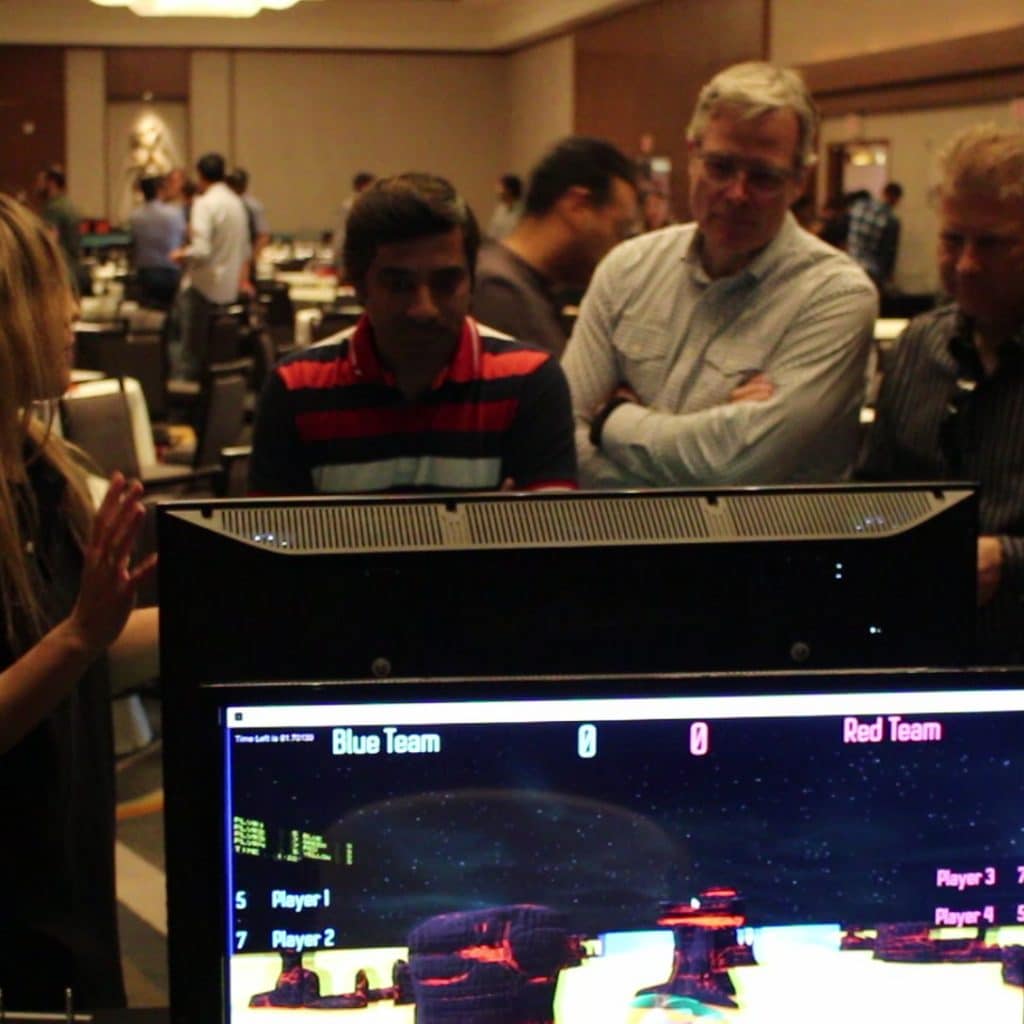 Increase your brand awareness by advertising with our VR HYPERTAG CONTEST at major trade shows or events. Our virtual eSports arena generates HUGE crowds and quickly becomes the MUST SEE booth to visit. We're pre-booked at many high traffic venues every month, giving you access to thousands of attentive viewers who remain riveted to the screen for hours at a time.
In-game Branding & Advertising
Score Banner: Your company message appears on the scoreboard while players are engaged in competition, in full view of spectators watching the action.
Lobby Banner:
This banner ad appears every 5 to 10 seconds when players are tagged out. Your message appears while the player resets.
Lobby Virtual TV Monitor:
This message appears on an In Game virtual video monitor in the player lobby. Players remain until the next round of gaming starts. The message can be images or video. Average time is between two to four minutes.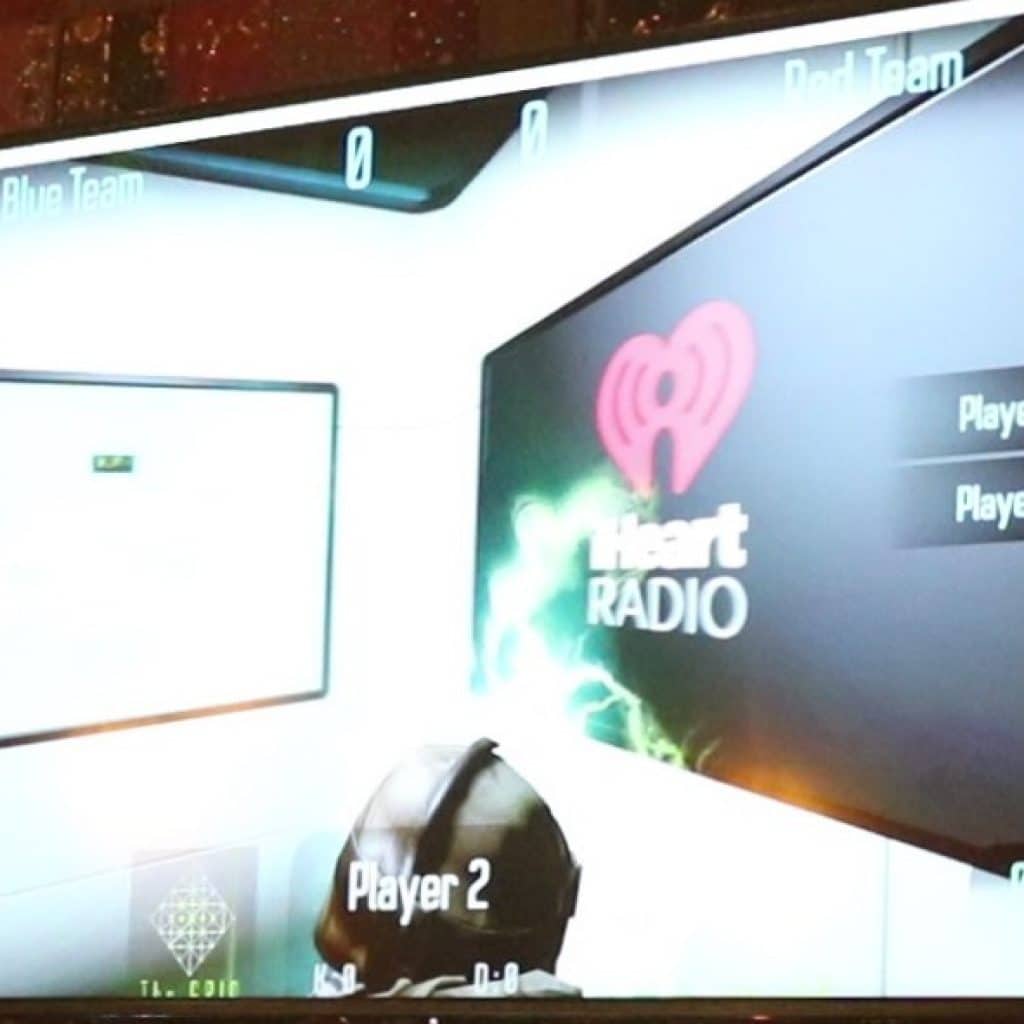 Our custom built HyperTag arena represents more than 20 years of in-field experience, research and development. After countless conventions, parties, weddings and promotions, the system is nearly bullet proof. We are proud to state that our HyperTag competitions provide safe and exciting entertainment for all ages – from 8 to 88 years of age. We deliver the most immersive eSports experience in VR – absolutely!
You stand in a 3 dimensional, virtual reality competition simulation like the pros. Mounted in a safe, 10 x 10 "POD" space with no danger of colliding with other players like traditional laser tag.
We provide all the components and official HYPERTAG TRAINERS to insure a successful event. Full sized competition trophies are available depending upon the package you desire. We can customize the game to include your logo, theme and images on screen in the virtual sky cap or on transition screens at your event.
Contact us for the details. You will be thrilled with this marketing powerhouse that is a proven CROWD MAGNET!
365 Mission Ave, Suite J 
Oceanside, CA 92058
(760) 542-0954